5 Best Places To Mount a Blink Indoor Camera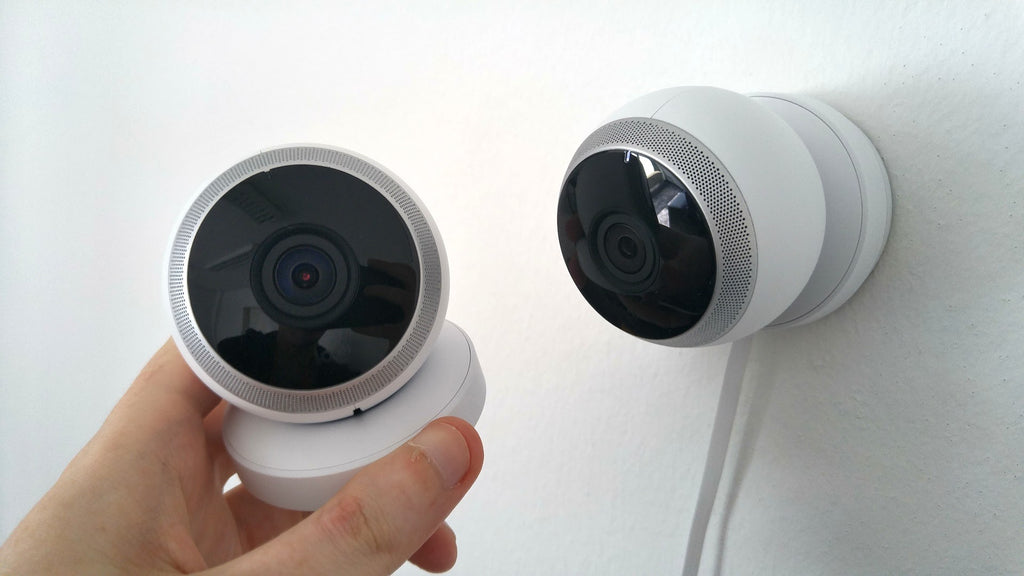 Do you want to keep a close eye on what's going on inside your home when you aren't around? Buying a Blink camera will be a great way to do it.
But if you're going to go through the trouble of purchasing one, you'll also want to take time to find the best places to mount a Blink indoor camera. Security cameras like this might not be effective if you don't know where to place a Blink indoor camera.
So, where is the best place to put a Blink camera? We're going to run through five great Blink camera locations. It'll enable you to pick the best Blink camera placement possible so that you're able to maintain indoor security in your home at all times.
These positions will also work for other types of indoor security cameras. Check them out below.
1. Near Your Front Door
If you'd like to take home security as seriously as you can, mounting a Blink camera near your front door will ensure you're able to do it. You'll be able to see who is coming in and out of your house all the time.
You won't have to worry about hiding a Blink camera in this area too much. You might actually want people to see it so they know you always have an eye on your home.
2. On a Bookshelf
If you have a bookshelf in a living room, a home office, or even a bedroom, this would be another perfect place to stick a Blink camera. You can mix it in with a stack of books and allow it to go unnoticed by others.
Just make sure you have a Blink camera on a bookshelf pointed in the right direction. Check on it every so often to see that it hasn't been moved around at all.
3. By a Plant
Do you have any plants in your home? If you do, mounting a Blink camera right near one should allow it to go undetected by others.
If you don't have any plants, you might now have a great reason to buy a few of them. They'll provide you with additional places to mount a Blink indoor camera.
4. In a Corner
While you'll want to try to disguise some of the Blink cameras in your home, you shouldn't be opposed to sticking some in certain corners of your home. It'll allow you to watch over a large space like a living room or a master bedroom.
Just like with the Blink camera near your front door, you won't need to worry too much about whether or not people can see this Blink camera. It'll show them that you have a security system in place and guarantee they remain on their best behavior.
5. On a Curtain Rod
When you're considering where to place a Blink indoor camera, don't be afraid to explore the idea of putting some of them on curtain rods in your home. It's a good way to hide them right in plain sight.
Be sure to place them on parts of curtain rods where they won't be in the way. These are great Blink camera locations since people won't typically spend much time looking at curtain roads.
Another Fantastic Home Security Option
These five places to mount a Blink indoor camera will all work wonders for your home security. But there's also one other wonderful option that might work out well for you.
The Conceal-a-Cam For Blink photo frame will let you put a Blink camera anywhere without anyone else being able to see it. It's the only photo frame in the world specifically designed to hide a Blink camera.
Find the Best Places to Mount a Blink Indoor Camera
Buying Blink indoor security cameras will be one way to beef up your home security. But you'll also want to go the extra mile by finding the right places to mount a Blink indoor camera.
You should strongly consider buying a Conceal-a-Cam photo frame (or two!) as well. Shop for the right Conceal-a-Cam products for your cameras today.
---